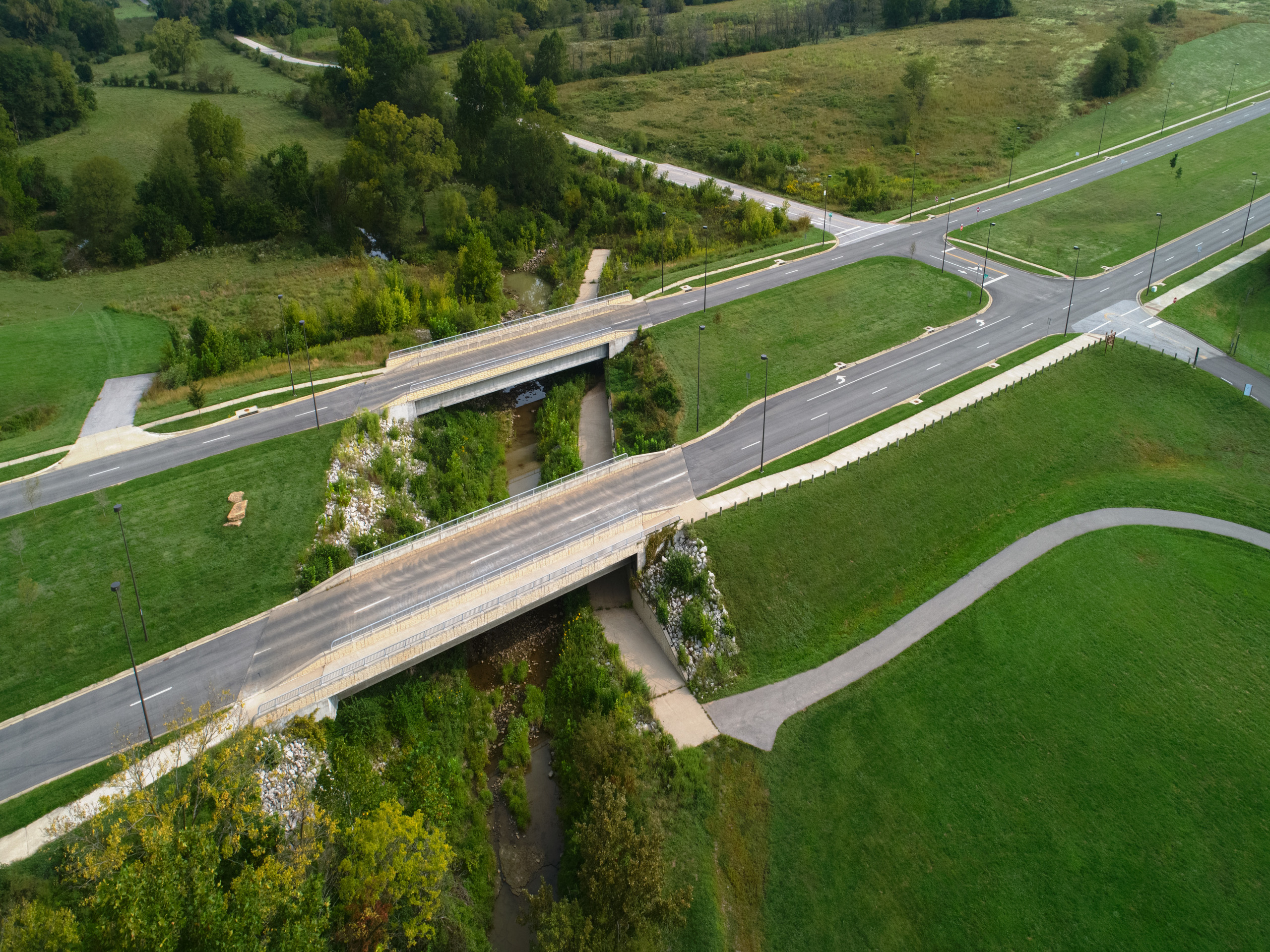 Shoal Creek Parkway
Shoal Creek Parkway is on the City Major Street Plan with a classification of "Parkway/Boulevard." The newly developed extension of Shoal Creek Parkway is from Hodge Park to NE 96th Street and was constructed to maintain a divided variable width median with independent horizontal and vertical alignments.
Roadway lane configuration was constructed with 24-foot north and southbound lanes, approximately 8,000 feet in length. A modified double-lane roundabout was designed at the intersection of Shoal Creek Parkway and NE 96th Street. The project also included street lighting, sidewalk, bicycle trail and landscaping in the median and along the sides of the parkway. Conspan bridges were also added to the parkway design to accommodate median drainage at critical locations.
What We Did
Taliaferro & Browne was also responsible for the foundation design and coordination of the three "ConSpan" bridges on the project as well as a 30" Transmission Main design for the City of Kansas City, MO Water Services Department. Taliaferro & Browne also completed the design for Phase II of Shoal Creek Parkway which included over a mile of parkway construction from the end of the Phase I construction at the roundabout at NE 96th Street to I-435, another modified double-lane round-about at N. Eastern Avenue, Single Span bridges, RCB culvert, storm drainage design, sidewalks, pedestrian trail, street lighting, and permanent BMP structures. We are currently providing design services for Phase III of Shoal Creek Parkway.